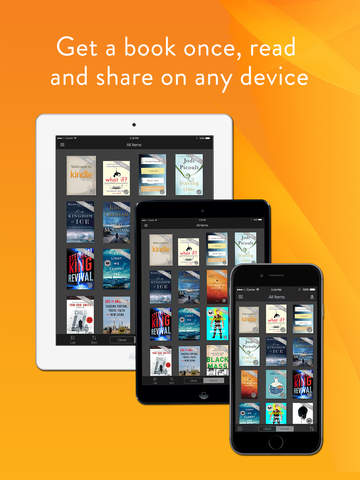 Amazon has issued a new software update for their iOS Kindle app for iPads and iPhones.
The new software version is 5.9, and it adds a couple of nifty new features to the app, along with the usual bug fixes and performance improvements.
First off they added ComiXology's Guided View to the app when reading comics.
Guided View helps make reading comics easier on smaller screens by zooming in from one scene to the next instead of showing the full page all at once.
The second new feature is the one worth talking about.
Amazon added a new Send to Kindle option for iOS devices that is pretty cool.
The way it works is you can send web pages to the Kindle app directly from the Safari web browser.
Here's more from the description:
Now you can save documents and web pages to your Kindle library. Tap the share button in Safari and add Kindle as a destination. Web pages are converted to Kindle format so you can adjust the text, font and page color, and read on any Kindle app or device.
Amazon's various Send to Kindle apps make it easy to send ebooks and personal documents to Kindle ereaders and apps, and now with the addition of Send to Kindle from the Safari web browser it makes it even easier to send and convert web pages to Kindle format for more convenient reading, and it's a good way to compile articles to research.