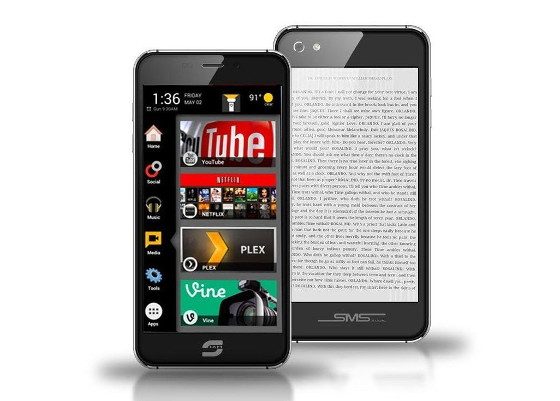 Earlier in the week we were talking about how phones with E Ink screens and E Ink cases haven't really caught on very well.
The Yotaphone is the most popular E Ink phone crossover device, with the 3rd generation model expected later this year.
There have been some other smartphones that incorporate E Ink screens but you never really hear much about them.
The Siam 7X is a dual screen phone that sells for $249 on Amazon.
It has a 5-inch IPS screen on the front side of the phone and a 4.7-inch E Ink screen on the back.
The Siam 7X was released about a year ago now but I've never come across a single in-depth review of it, and it would be interesting to hear how it works from E Ink reading perspective.
There are a few YouTube videos from a year ago, but most of them were uploaded by Siam and they aren't very informative.
A couple of the videos show the E Ink screen having a glossy layer, and apparently the E Ink side is entirely dependent on an app like the Oaxis Inkcase and it can't mirror the front screen like the Yotaphone, so that severely limits the usefulness of the E Ink screen.
Has anyone tried the Siam 7X phone?
I haven't heard of a single hands-on report of anyone using it since it was released a year ago.