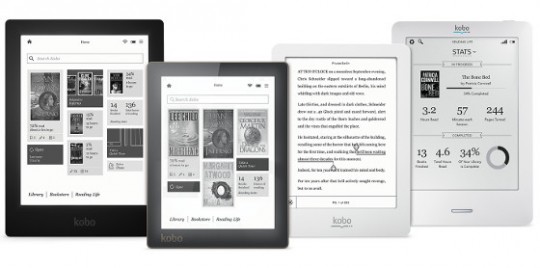 A lot of people have been leaving comments lately about how the last couple of software updates for Kobo ereaders have been causing a number of problems.
There are several reports of the last 4.4.9298 update causing a problem with devices not recognizing the microSD card.
There are some battery drain issues that seem to come and go with different updates as well.
The earlier 4.3.8842 update introduced problems with collections and reading stats, so you may want to go to a version earlier than that if you're downgrading.
When downgrading (or updating) make sure to get the software for your Kobo model. See here for the Kobo hardware versions to help identify your model.
Option 1 – Easy Downgrade
Downgrading the software on Kobo ereaders is the same process as manually updating, so if you already know how to do that just hit the link below to find direct downloads for older software.
For those new to the process, just download the software of choice from the page above for your Kobo model to your computer.
Then unzip the file and plug your Kobo ereader into your computer with the USB cable.
Place the unzipped software file into the .kobo folder on your Kobo ereader. After the file transfer is complete make sure to properly eject the Kobo from your computer to avoid further problems (don't just unplug it without ejecting).
The Kobo ereader will reboot on its own and install the older firmware.
The caveat is you have to leave Wi-Fi turned off to avoid it automatically updating to the newer software again.
Option 2 – Factory Reset
Another way to force a software downgrade on most Kobo ereaders is to perform a factory reset.
Just go to Settings > Device information menu > Factory reset.
However, this action will erase everything from your ereader, including your Kobo account and all your ebooks, so obviously it's not an ideal option because you'll have to start from square one again.