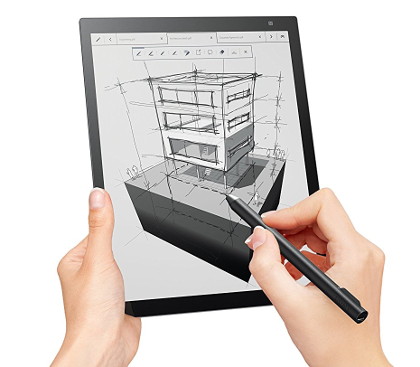 Sony recently created a new YouTube channel called Sony Digital Paper USA with some help videos for their new Sony DPT-RP1 Digital Paper device.
The videos show things like how to setup the sync folder, how to transfer files, and how to setup the reader initially.
There's one video that shows how to print a word document to the DPT-RP1.
That's a handy feature being able to "print" PDFs to the device, but it should be noted that it only works on Windows 10 and Mac.
I still run Windows 7 and there's no option to print PDFs to the DPT-RP1, so that's rather unfortunate.
Check out the Sony Digital Paper USA channel for more help videos. There's also the offical online help guide for the DPT-RP1 with more help articles and tutorials.
There's also this earlier article with 7 tips and tricks for the Sony DPT-RP1, along with this preliminary review and video walkthrough. The more I use the device the more I like it. Too bad it's so expensive; lots of people could benefit from a large E Ink ereader like this.
Sony DPT-RP1 Sync to Folder
Print a Word Document to DPT-RP1
Initialization and Setup