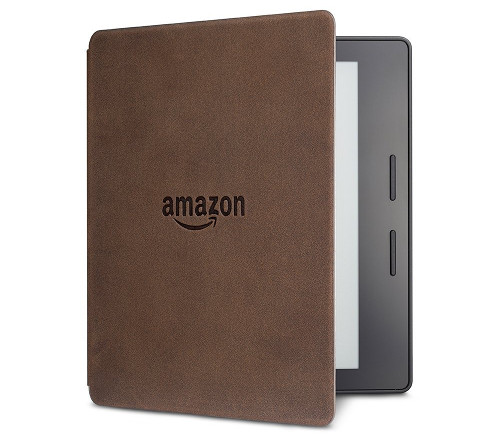 Amazon Warehouse Deals currently has a bunch of used covers for the Kindle Oasis available for a fraction of the price of a new cover.
They're the official charging covers that come with the Kindle Oasis, not some cheap 3rd party cover that doesn't include a battery.
New replacement covers for the Kindle Oasis usually sell for $89.99.
But these used ones are currently going for as low as $10.31.
Most listings say they have a minor cosmetic imperfection on the item, but the ones rated "very good" are only like 50 cents more than the "acceptable" ones.
They have walnut and merlot covers for cheap, but used black covers in the same condition are oddly priced above $44 so the low-priced ones probably won't last very long.
At that price they'd be good for a backup if nothing else. The Kindle Oasis is so dependent on a cover for the external battery that it doesn't hurt to have an extra one laying around.
via: MobileRead