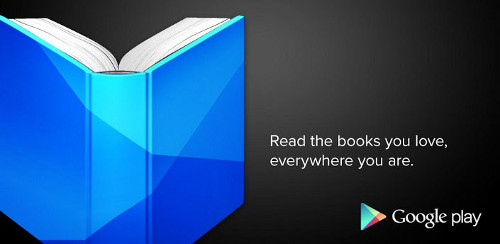 I'll admit, I often forget that Google sells ebooks. Sometimes I think Google forgets that too. They never seem to do any advertising or make any attempt whatsoever to gain visibility in the ebook space.
Google's ebook market share is reportedly only around 2% at best.
That's just crazy considering the fact that the Google Play Books app comes pre-loaded on just about every single Android tablet and phone sold, and it can't be uninstalled.
The Play Books app is actually pretty good too, and it even supports uploading your own ePub and PDF books.
Too bad Google doesn't put more effort into their ebook business.
They could offer a really nice dedicated E Ink ebook reader if they really wanted to, and they have the technology and resources to make it unique enough to gain attention from readers.
Lots of people would love to have a good ePub-supporting alternative to the Kindle. Google could have some interesting features like being able to download nicely-formatted web articles and news clippings and being able to access their library of digitized content.
The Kindle needs more competition and Google is one of a few companies that could put a small dent in Amazon'e ebook empire. Too bad Google isn't more interested in the ebook reader market. A dedicated Google ereader optimized for web reading could be really cool.
There used to be an ereader called the iriver Story HD. It was the first ebook reader to directly connect to Google's ebook store, but the software was really basic and the device faded into obscurity really quickly. That was as close as we ever got to a Google ereader.