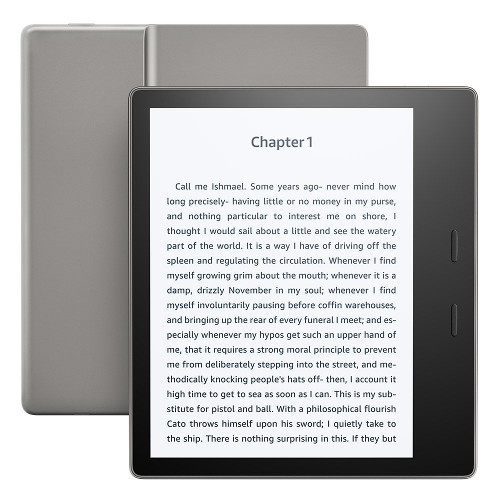 If you ordered a new Kindle Oasis soon after it was announced and chose release day delivery, then you can expect to get it on October 31st.
But if you order one now, it might not arrive until mid to late November, depending on which model variation you choose. In some cases it could take considerably longer than that, especially for international orders.
There's a thread at MobileRead where people are posting their estimated delivery dates for the new Kindle Oasis.
Annoyingly Amazon doesn't show the estimated date of arrival until the order is placed, so it's hard to know what to expect when choosing a model to purchase.
Delaying shipping dates on pre-orders is pretty commmon when it comes to the release of a new Kindle.
It took 4 months after for the original Kindle Oasis was released for stock to catch up with demand, 3 months for the Kindle Voyage.
They basically just remain in a pre-order status for a few months with the shipping dates getting pushed back as more orders are accepted. On some level the delay seems to be part of Amazon's plan. Yet the same doesn't happen with Fire tablets; they're almost always in stock after release. It's odd how new Kindle releases are treated differently.
For those that have ordered a new Kindle Oasis, what is your estimated delivery date?