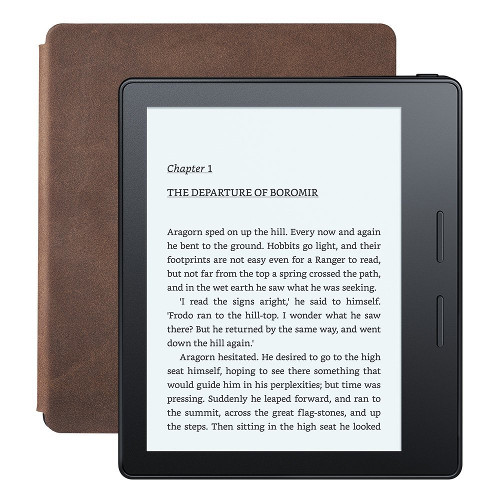 The Kindle Oasis was officially announced on April 13th, 2016. That's when it first became available to pre-order.
The actual release date was April 27th, but ever since then Amazon has had most of the Kindle Oasis variations on backorder. A few of the more expensive 3G models were available for immediate shipment, but most models had a delayed shipment of a few weeks or a few months.
At the beginning of May some Kindle Oasis models had a shipping date over 4 months away.
Now that it's the beginning of September, all the different variations of the Kindle Oasis are finally in stock.
That only took 4 months.
A delayed initial release is a tactic that Amazon frequently uses, almost like it's planned that way all along.
It was the same exact thing with the Kindle Voyage after it was first released in October 2014. Except it took 3 months instead of 4 months before they were in stock for immediate shipment.
On a side note, it's interesting to see how the customer reviews at Amazon for the Kindle Oasis compare to other Kindle models at this point.
The Kindle Oasis still has quite a bit more negative reviews than either the Kindle Voyage or Kindle Paperwhite 3 in terms of overall percentage, but not as many as the new entry-level Kindle.
Currently 10% of the reviews for the Oasis are only 1 star, with 7% 2 stars and 11% 3 stars. That adds up to 28% of all reviews being only 3 stars or less. That's pretty high for a premium Kindle.
By comparison, the Kindle Paperwhite 3 only has 4% 1 star reviews and 13% overall 3 stars or less. So it has less than half the negative reviews by percentage.
No doubt the price has a lot to do with people's ratings but that's still a pretty surprising difference considering the software and reading features are exactly the same.