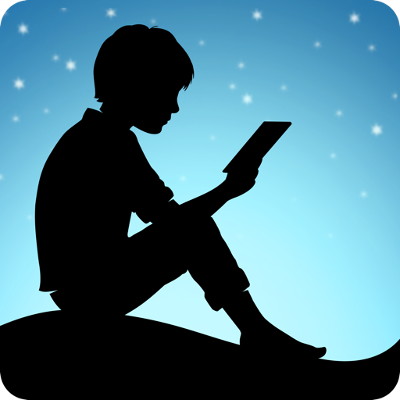 Today Amazon announced the release of an "all-new" Kindle app for iOS and Android devices.
The app features a new Kindle logo and an updated design. Book covers are larger, and you can choose between a light and a dark theme for the app.
There's a new navigation bar at the bottom that makes it faster to move around different parts of the app and to jump back into reading with one tap.
There's also a new search bar that's always available throughout the app.
The Kindle iOS app adds Goodreads integration with discussions and recommendations. So far it's only available in the US, and is expected to come to the Android platform at a later date.
Personally I'm not see much difference with the Android app. Sure there's a new look to the homescreen, with the option in settings for a light and dark theme, and a new navigation bar, but the actual reading experience and reading features seem exactly the same as before to me. Hardly "all-new".
The desktop versions of Kindle for PC and Kindle for Mac were updated as well. The new version is 1.21.0. It adds the option for ragged right alignment along with line spacing settings—about time.
Links:
Kindle iOS
Kindle Android
Kindle PC/Mac
Introducing All-New Kindle App