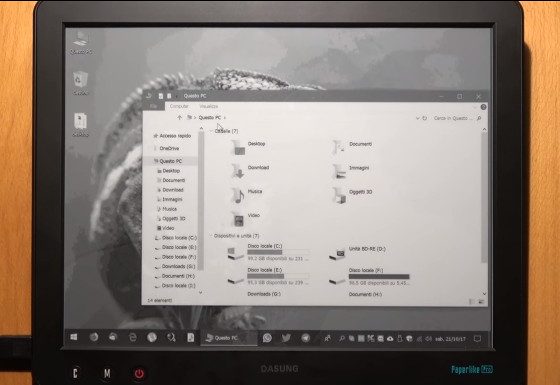 A video review of the new Dasung Paperlike Pro was recently uploaded to YouTube.
It's one of the first user reviews that gives a good look at Dasung's latest E Ink monitor in action.
What makes the Paperlike Pro unique is the fact that it's the first HDMI-equipped E Ink monitor for faster speed and lower latency.
The device has a 13.3-inch E Ink Carta display with a resolution of 1600 x 1200. It has no light or color, just E Ink.
The monitor has differnt display modes to balance detail with speed.
It works with a variety of devices and platforms, including Windows, Mac, and Ubuntu, and it can connect to iPhones and iPads as well.
The Paperlike Pro is currently available on Indiegogo for $799 plus shipping. The campaign ends in a few days.
The Paperlike Pro is also available on Amazon but it's a whopping $1399.
Dasung Paperlike Pro Video Review