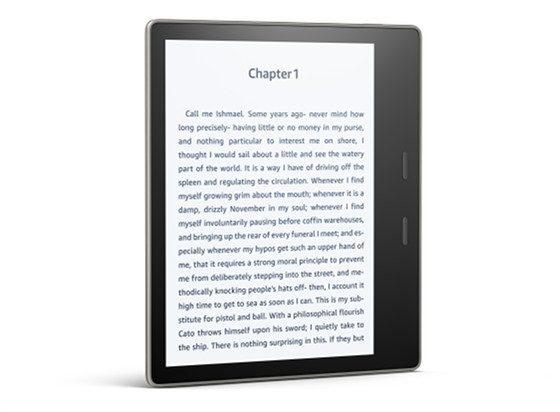 If you get a new Kindle and load a bunch of ebooks onto it at once, don't be alarmed if your Kindle suddenly starts running slowly or if the battery starts draining quickly.
Whenever you add new books to a Kindle it has to index them so that you can quickly find things when running searches.
Indexing can take awhile depending on how many books you add, and it uses a lot of CPU power so it can bog your Kindle down and drain the battery rather quickly until indexing is finished.
If you have a large library of ebooks to add to your Kindle, there are ways to make the process smoother.
Over at MobileRead there's a handy guide written by a longtime member with tips for the best way to load a large library of ebooks onto the new Kindle Oasis, but the same applies to other Kindles as well.
It can take an hour or more to index a few dozen books, so you want to avoid loading batches that are too large or the Kindle can get locked up indexing for days. Sometimes it can get stuck indexing too.
There's a simple trick to tell if your Kindle is currently indexing books. Just go to the homescreen and type nonsensical text into the search box and hit enter. From the search results page, if "Text in Books" is highlighted, tap it, and it will show how many ebooks are not yet indexed. Then you can tap that entry to see specifically which books are still being indexed.
Check the post at MobileRead for more info: Tips for loading a large library onto Kindles.