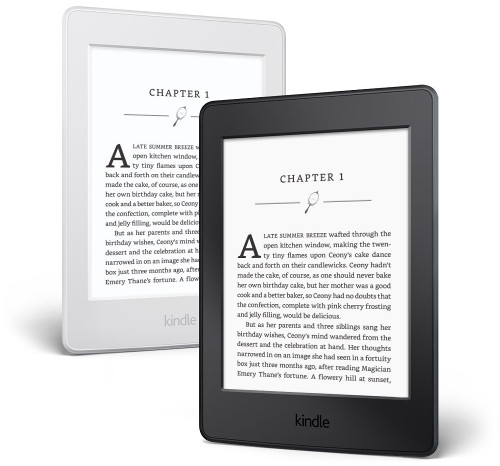 Recently I came across a tip mentioned over at MobileRead that I haven't heard about before on how to disable sleep mode on Kindle ereaders.
Some ebook readers have the option in settings to disable sleep, like Kobo ereaders, but Kindles don't have that option.
Kindles will automatically go to sleep after about 10 minutes of inactivity whether you want them to or not.
If you want to disable sleep mode on Kindles just type ~ds into the Kindle's search bar and hit enter.
Doing so will make it so the Kindle will not go to sleep at all. The power button won't turn it off and neither will using a sleepcover. However, using a sleepcover will still turn the frontlight on and off when opening and closing the cover.
To turn sleep mode back on you have to restart the Kindle by holding the power button down for about 10 seconds and choosing restart.
Sometimes it comes in handy to disable sleep mode. And if you have the frontlight turned off and WiFi turned off, theoretically it shouldn't be using any battery power with the E Ink screen remaining static (except the Kindle Oasis is the only model that can fully turn off the light).
One thing to note with the Kindle Oasis 2, if you use the disable touchscreen option at the same time you have sleep mode disabled, you won't be able to turn the touchscreen back on using the normal methods.
To turn the touchscreen back on you have to restart the Kindle Oasis using the method described above. Another way to turn the touchscreen back on is to plug your Kindle into a computer with a USB cable; USB mode will re-enable the touchscreen after disconnecting.
via: MobileRead