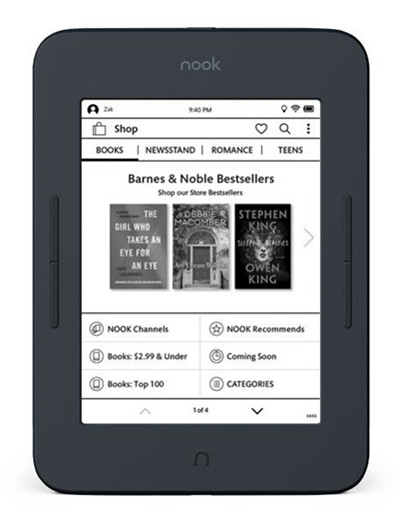 Thanks to a new firmware update, Barnes and Noble has officially removed the 1GB partition restriction for sideloaded content on the new Nook Glowlight 3.
This effectively opens up the full 6.35GB of onboard storage space for both Nook and non-Nook content.
Previously sideloaded content was limited to just under 1GB of total space.
Now with the 4.8.3 firmware update you can use all the available space for sideloaded books.
The 4.8.3 update also includes the usual unspecified bug fixes and performance enhancements.
The Nook will automatically download and install the update with no input from the user as long as WiFi is turned on.
To get the update now you can go to Settings > About > Check for System Update.
Barnes and Noble also updated the Nook's product page to reflect the change. It now says 6.5GB of space is available for Nook Store content and sideloaded content.