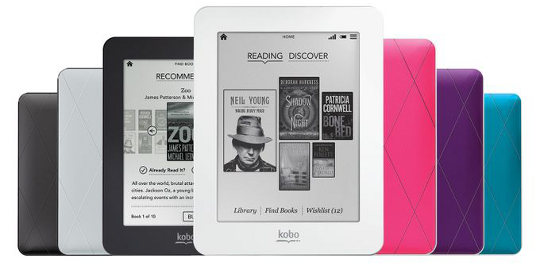 When you look at Kobo's current lineup of ebook readers, it feels like there's something missing at the lower end of the price scale.
They used to offer the Kobo Touch 2.0 for $89, which was very similar to the current $79 Kindle (both have the same low-end 167 ppi E Ink Pearl screen with no frontlight), but it was phased out early last year and Kobo never replaced it.
Now they're left without a true entry-level model.
Apparently the Kobo Aura 2 is supposed to fill that role, but at $119 it's priced more like a mid-level device.
The problem with that is it doesn't really fit that role either because it's a step down from other mid-level ereaders and it lacks any distinguishing features. It's not waterproof like the higher-up models and it doesn't have adjustable frontlight color.
At $119 it's the same price as the Kindle Paperwhite 3 with ads, and both frequently go on sale for $99, but the big difference with the Kobo is it has a lower resolution 212 ppi E Ink screen as opposed to the 300 ppi screen on the Kindle.
Plus there's the Nook Glowlight 3 available now for the same price as the Kobo Aura 2 and it also has a higher resolution 300 ppi screen and it adds page buttons, twice as much storage space and an adjustable frontlight.
It's a shame Kobo never released a 2nd generation Kobo Mini with a frontlight. It would fit the sub-$100 role nicely.
Released in 2012, the Kobo Mini was pretty popular for a couple years. What made it unique was its diminutive stature and smaller 5-inch screen size. The smaller size made it convenient for on-the-go reading and it fit into a pocket easier.
The Kobo Mini sold for $79 and it sometimes went on sale for $49. Something like that would sell a lot better at Walmart than a $279 Kobo Aura One with 32GB of storage space.
Perhaps the new partnership with Walmart will spur Kobo into bringing back a competitive lower-end model. I'd be all for a Kobo Mini 2 with a frontlight.