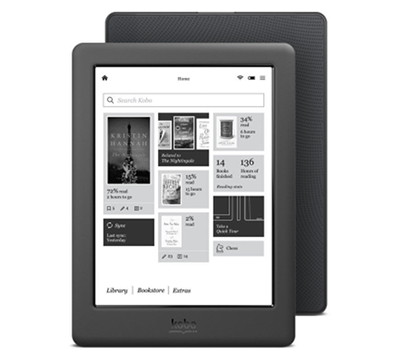 Earlier in the week I was reminiscing about the 5-inch Kobo Mini and how Kobo should release a 2nd gen model.
I checked eBay to see if the Kobo Mini was still for sale anywhere but the search didn't turn up anything good, just overpriced pre-owned ones.
But I did come across a store selling other older Kobo ebook readers for cheap.
They're manufacturer refurbished units and they ship from Canada.
I haven't seen the Kobo Glo HD for sale for awhile but they have it for $89.
Quite frankly it's a better ereader than the current Kobo Aura 2. It has a better screen with 300 ppi. Kobo discontinuing it for the lower-end Aura 2 never made any sense whatsoever.
They also have the 6.8-inch Kobo Aura HD for $69 and the 1st gen Kobo Aura, the original flush screen ereader, is $69 too.
The oringal Kobo Touch is $39, but it was released all the way back in 2011 so that's not really a very good price. But the Kobo Glo HD is still worth considering if you want a Kobo ereader.