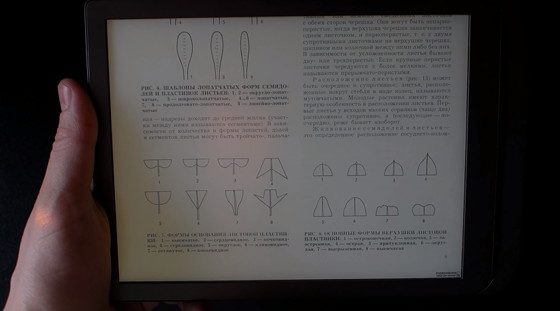 The Pocketbook InkPad 3 (also called the PocketBook 740 in some places) is a new 7.8-inch ebook reader that I've posted about a couple of times recently.
Unfortunately it's not sold in the US anywhere but it is available in other parts of the world. There's a listing for the InkPad 3 on eBay from Germany, but it's a bit pricey at about $325 USD with shipping (or 238 euros).
A few video reviews of the InkPad 3 have started to show up on YouTube.
The video below focuses on PDF features and performance.
Like most Pocketbook reviews, it's not in English but the video quality is good it shows a number of PDFs in action.
The screen on the InkPad 3 looks really good, as you'd expect from a 300 ppi 7.8-inch E Ink Carta display, and I like the fact that the device has page buttons.
The software looks kind of sluggish sometimes but it seems to vary from one PDF to the next. Some tasks are surprisingly zippy and other times it takes awhile to respond, like when fitting to width in landscape mode.
PocketBook 740 PDF Performance