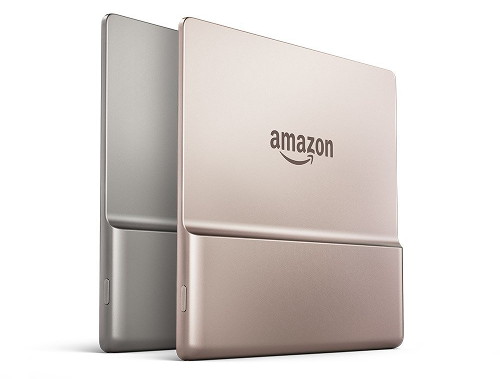 Amazon released a champagne gold version of the Kindle Oasis 2 a couple of days ago on March 22nd.
It's hard to judge the color from the few photoshopped images at Amazon, so I wanted to see it in person and compare it with the graphite gray version that was released initially.
Aside from the color difference, the gold Oasis is pretty much exactly the same as the gray model.
The only difference with the champagne gold version is that it's only available in the 32GB option, at least that's how it is at launch.
Presently only the gray one is available with 8GB or with cellular, except all the gray ones are sold out at the moment, with an expected ship date 5 to 7 weeks away—that's odd.
I put together a quick video showing the two Kindle colors side-by-side for a closer look. The new champagne gold one is more on the champagne side than gold. Amazon calls the gray color graphite.
The entry-level Kindle and Kindle Paperwhite are both available in two colors, so it's not surprising to see Amazon add another color option to their premium Kindle as well.
Which color do you like best?
Gold Kindle Oasis Review