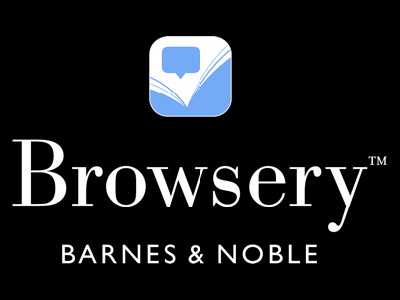 Barnes and Noble has released a new app called Browsery that is designed to give people a platform to discuss books and give/get recommendations.
It's similar to Goodreads in some ways, but that's owned by Amazon so B&N has created this new option for their customer base and for those that don't want to use Goodreads.
With the Browsery app, people can like, comment, and ask questions or answers questions left by others in the community.
To help create buzz, B&N plans to share Browsery content on social media channels, with a daily post featuring the Browsery "Question of the Day".
They'll also highlight some of the top answers and recommendations from customers, booksellers, and authors alike.
Here's more from the press release:
Authors will be encouraged to share their opinions and favorite customer posts with their followers on social media. Browsery will also be integrated into select store events to bring mobile readers into the real-time author conversations that only Barnes & Noble can facilitate.
The Browsery app is available to download for free on Android and iOS.