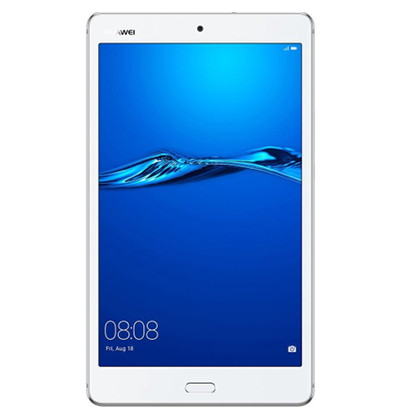 Newegg has a pretty good deal on an 8-inch Huawei MediaPad M3 Lite tablet for the next few days.
The price is $149 with free shipping, but if you use coupon code EMCPTER77 at checkout it takes an extra $20 off the price.
For $129 it's a pretty big upgrade over the equivalent Fire HD 8 that sells for $95 without ads.
What's nice about the MediaPad M3 Lite is the fact that is has a high resolution screen with 283 ppi, which is a lot better than most 8-inch tablets in the same price range that only have 189 ppi. The higher pixel density makes the Huawei MediaPad a better option for reading.
They claim that the display has been optimized to relieve eyestrain. Who knows what that means exactly but it should be a step up from most budget tablets.
It also has fairly good specs for the price and it runs Android 7.0 Nougat.
It has a 1.4 GHz octa-core processor with 3GB of RAM and 16GB of storage space, with a microSD card slot for expansion. There's also a fingerprint reader, dual speakers, it has 8MP front and rear cameras, and battery life is rated at up to 10 hours for video playback.
Some reviews complain that apps can't be moved to the microSD card so that's its biggest limitation, but it looks like a decent option for an inexpensive reading tablet.