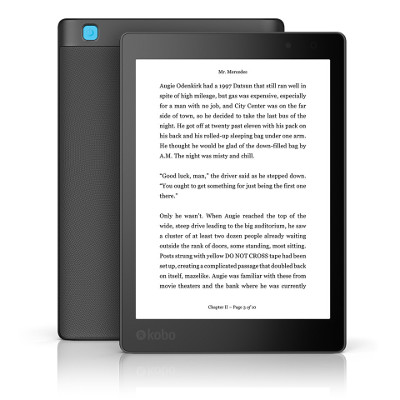 Kobo has started rolling out a new software update for Kobo ebook readers.
Currently the update is available for the newer Kobo models released in the past couple of years, but the older models will probably get the update soon as well.
The new firmware version is 4.9.11311.
There are a few changes and bug fixes with the update but nothing major.
The most notable change, they removed the limit when running searches in ebooks. Previously searching was restricted to 100 results, but not anymore.
Another change with the update, they fixed a bug that was causing problems with certain books not conforming to the proper order by date—that explains the issues I was having with Clara HD not sorting by recent properly and sometimes not showing the right book on the sleep screen.
The release notes also include a tip about using the recently-added fast page-turn feature, which requires holding down on the lower left or right corner of the page to activate. While holding down, you can drag your finger across the bottom edge of the screen to change speed or direction.
The new update will automatically download and install while syncing as long as your Kobo device's WiFi is turn on, but sometimes if can take a few a weeks before the update shows up.
If you want to manually install the update now, the downloads for each model can be found on the Kobo Firmware Downloads page.