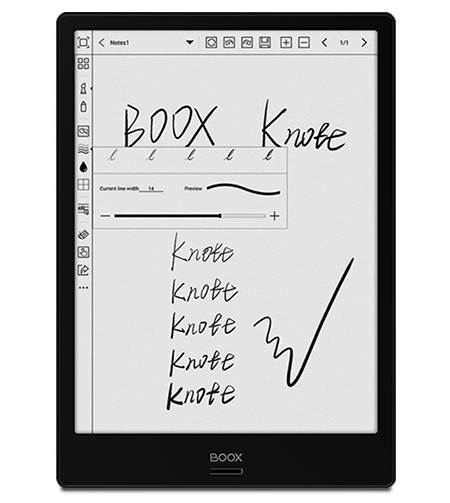 Onyx has officially released a new software update for the 10.3-inch Onyx Boox Note and the 13.3-inch Onyx Boox Max2 that fixes some bugs and adds some new features.
One of the main changes with the 1.9.0 update is the addition of a new note-taking app called Knote, which replaces the old notes app. The app has a new design and some added features. It can now sync with Dropbox to save all your notes to a Dropbox folder. They also added the option to sync with Evernote.
The note app's new UI is similar to the UI on the Remarkable paper tablet.
They also changed how the stylus works. You can now hold the button on the side of the stylus to enable erasing with the tip.
I've been using the 1.9.0 update for a few days and I like the new Knote app. The Dropbox integration works well and makes it easy to transfer your notes to other devices.
The only downside is the update will remove your Google account so you have to sign back in to use the Play Store again.
To get the update, you can use the OTA option by going to Settings > About > System Update > Check update from cloud.
Or you can download the update from the Boox website, sideload it, and use the local storage install option.
For the complete list of changes, refer to this 1.9.0 update page on Onyx's website. Here's a quick look at the new Knote app.
New Knote App in v1.9.0