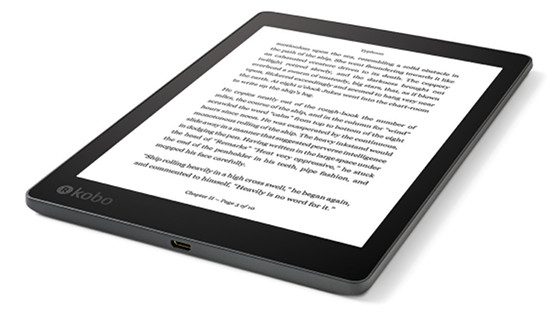 Ever since I got the new Onyx Boox Note S, it has me questioning the whole concept of flush glass screens on ebook readers.
I'm not sure the negatives outweigh the positives. In fact I'm now convinced that flush glass screens are actually worse than the alternatives.
The main thing to consider is the simple fact that glass doesn't add anything at all to the reading experience.
When's the last time you put sheet of glass over your paper book before reading?
All the glass screen does is add more weight and make it so the E Ink screen appears darker and less clear.
There's also the fact that the glass is slick, which makes the device harder to hold onto.
Pretty much the only advantage of a flush glass screen is it looks cool.
In the case of the Onyx Boox Note S, the glass screen is a clear downgrade to me. For starters, using a hard plastic stylus to write on slick glass is not a pleasant experience. It feels nothing like writing on paper.
Additionally, the glass screen makes the E Ink display appear slightly darker and less sharp compared to the screen on the Onyx Boox N96ML, which has the exact same 9.7-inch E Ink Carta display without the glass layer and capacitive touchscreen.
It's the same story with other ebook readers, but most people simply don't notice it because the difference is subtle. I even forgot about the true clarity of E Ink until the Nook Glowlight 3 came along with a 300 ppi screen and an infrared touchscreen.
Any added layer over an E Ink display degrades the clarity of the screen to some extent. Capacitive touchscreens, frontlights, and flush glass screens all take a little bit away from E Ink's true clarity. Strip away all the layers and the text has a super clear floating above the screen quality to it that LCD cannot match.
Phones and tablets need glass screens but ebook readers don't. So what's the point of adding extra weight and making the E Ink screen look worse? Dedicated ebook readers should stay true to their own design for optimal reading instead of trying to copy the look and feel of phones and tablets.