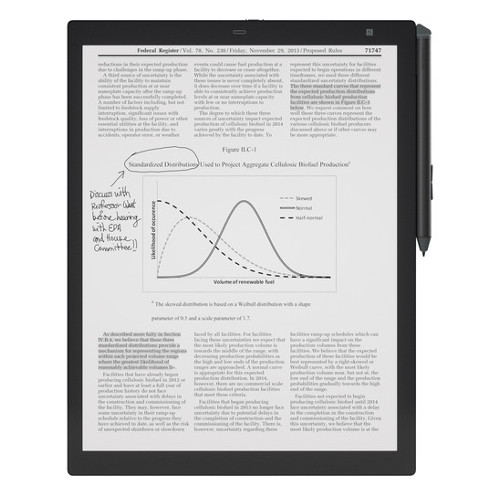 The Sony DPT-RP1 is currently on sale from Sony's authorized retailers, including Amazon, B&H, and Adorama.
The RP1 is Sony's 13.3-inch model, and the sale puts it at the same price as the new 10.3-inch model, the Sony DPT-CP1, that was released in June.
There's really no reason to get the smaller version when they're both the same price, not unless the portability factor is super important.
Both have the same exact software and the same overall features.
The Sony DPT-RP1 normally sells for $699 and it rarely goes on sale. The deal probably won't last for very long, maybe just a day or two, but for $100 off it's worth mentioning.
The Sony DPT-RP1 support PDF format and it also doubles as a digital notepad with the included stylus pen. The touchscreen supports capacitive touch as well. It has 16GB of storage space with 2GB of RAM and a quad-core processor. It has Wi-Fi and Bluetooth for transferring documents.
See my Sony DPT-RP1 review for a closer look and to see it in action.