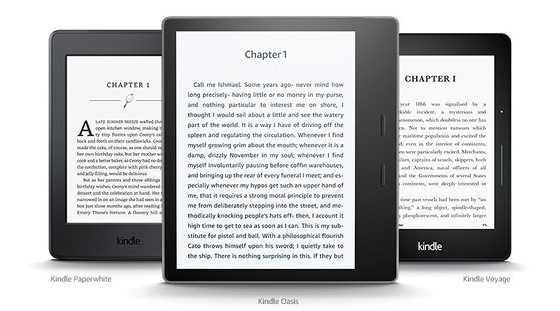 Last week Amazon unveiled several new Echo devices, and earlier in the month they announced a new Fire HD 8 tablet with hands-free Alexa support that's getting released on October 4th, but so far there's been no indication of any new Kindles coming out later this year.
If Amazon is going to release a new Kindle, they will almost certainly have to announce it within the next few weeks.
Last year Amazon first announced the new Kindle Oasis 2 on October 11th, at which point they started accepting pre-orders for an October 31st release date.
Amazon is always big on the pre-order step when releasing new products, so you have to expect at least 2-4 weeks for that.
This year Black Friday is on November 23rd. If they're going to release a new Kindle it will need to be out at least one week before then, like the new Alexa microwave that was just announced last week that gets released on November 14th.
Anything past that date doesn't make sense if they want to capitalize on selling them during the busiest shopping time of year.
So if a new Kindle isn't announced by the end of October it's not going to happen.
Quite frankly it appears very unlikely that Amazon will release any new Kindles this year. E Ink, the company that makes Kindle screens, has told investors they expect sales of ereader displays to be down in 2018, and that they don't expect the market to pickup again until 2019. So unless Amazon is somehow not paying for new Kindle screens until next year, I don't see any new Kindles getting announced in 2018.