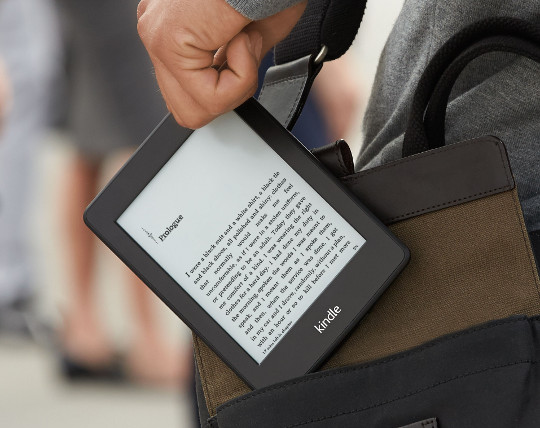 Earlier this year the chairman for E Ink told investors that shipments of ereader displays would be down for the first half of 2018, and that turned out to be true.
Now in a new report in an article over at the Taipei Times, E Ink's president seems to imply that no new Kindles will be getting released this year.
E Ink still expects the ereader market to be down through 2018.
Here's a quote from E Ink's president at an investors' conference:
"We still believe e-readers are a business with consistent growth. This year is an exception. Next year, the e-reader market will resume high-speed growth as experienced over the past few years."
Basically they expect overall revenues for 2018 to be about the same as last year, and that's with a growth in their electronic shelf labels and e-notebook markets this year.
That means sales of ereader displays has dipped a bit and they don't expect to see growth until next year.
If Amazon were to release a new entry-level Kindle and/or Kindle Paperwhite this fall, that would certainly tip the scales in E Ink's favor, but they don't seem to think that's going to happen.
Last year Amazon released the premium Kindle Oasis 2 but it sells for a lot more than the other Kindle models so they don't sell nearly as many units.
If Amazon had new Kindles coming in the next month or two, E Ink's 2018 revenues would be more optimistic. And if new Kindles were in the works they'd be ramping up production right about now.
Amazon has to release new Kindles eventually—the Kindle Paperwhite has been sporting the exact same design for over six years now and the entry-level Kindle has the most outdated screen of any ebook reader on the current market—but going off E Ink's statement it doesn't sound like that's expected to happen until 2019.