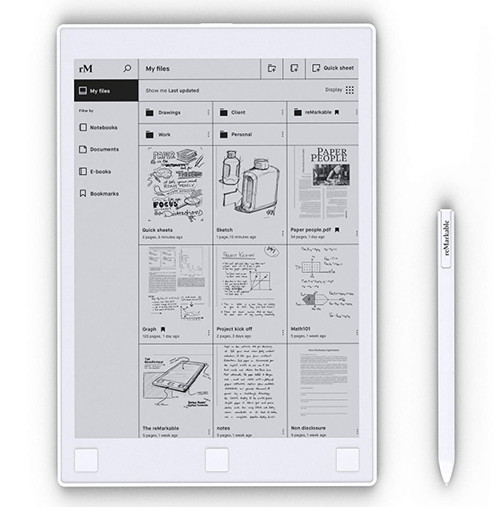 There's a new major software update available for the Remarkable Paper Tablet that adds some new features and supposedly improves PDF reading.
The main thing the new update adds is the ability to convert handwritten text into typed text with a single tap.
That's a pretty cool feature but it's still in its early stages and comes with some limitations.
Currently the notes have to be written in portrait mode and it doesn't work with notes in ebooks and PDFs.
Secondly, you have to upload the notes to your Remarkable account for conversion, and then the converted notes don't get saved to the device—you get them via email.
Here's the directions on how to use the conversion features on the Remarkable blog. Over 30 languages are currently supported.
According to the changelog, the update has also "completely revamped" how the Remarkable handles PDF files, but all it talks about is the quality of exported files being improved.
The update also adds SVG export (beta), a new Layers menu, they added a reset button for the layout settings for ePubs, and latency has been slightly lowered when writing with the stylus.
Just connect your Remarkable to Wi-Fi and it will automatically download and install the update.
via: Remarkable Blog