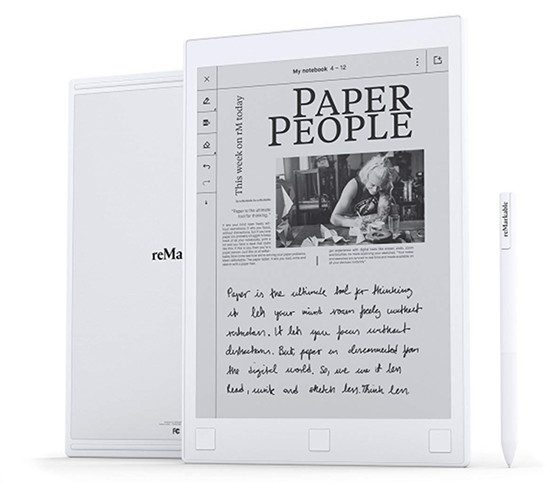 I was checking Amazon's Black Friday Deals page this morning and was surprised to find the Remarkable Paper Tablet among today's top Daily Deals.
Today only, November 17th, the Remarkable is on sale for $419. The normal price is $599 so that's a massive discount.
It's been on sale for $499 before but an extra $80 off takes things to another level.
The Remarkable is the best E Ink device on the market for note-taking and sketching. It supports ePub and PDF formats as well but it's pretty bad as an ereader.
Here's my Remarkable review for a closer look at the device in action. They've updated the software several times since that review was posted but still not a lot has changed when it comes to the reading features.
As mentioned yesterday, Onyx has added some coupon code offers to discount their large-screen ereaders at Amazon, and they are much better and more advanced as ereaders, but they're not anywhere close to the magnitude of this deal.
Update: The sale is over now but they've still got it on sale for $499. That's not as good as the Daily Deal sale but it's a lot better than the regular price of $599.
Remarkable Sale – 11/17 only