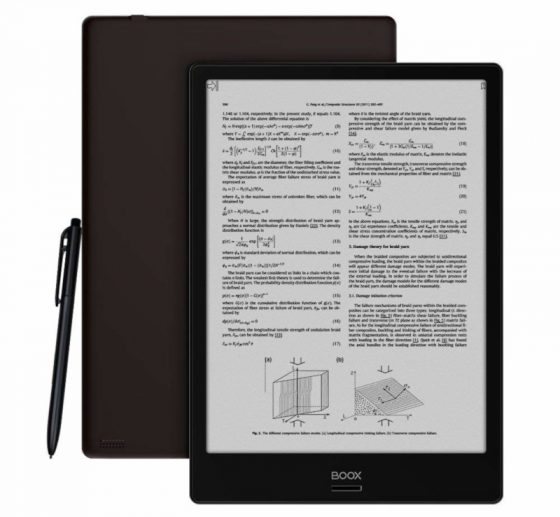 Onyx has dropped the price of the original 10.3-inch Note down to $499 at Amazon.
It started out at $550 when it was first released. Then they dropped it to $530 awhile back, and now it's $499 with free shipping, making it the best value large-screen ereader on the market. It also comes with a free case, as noted in the special offers section on the product page, so that's a nice bonus.
That's $100 less than the Sony DPT-CP1 and Remarkable, and I would consider the Onyx Boox Note the best device of the three.
While the overall design and build quality isn't quite as nice, the reading software is a lot more advanced than either, and it's open to install Android apps, which neither of those devices can do.
I've been annoyed by the fact that the recent firmware updates made the Kindle app not turn pages properly, but apparently it still works fine for other people so I don't know what's up with that.
Regardless, it's still a great PDF reader and really good note-taking device. But what I like most is the large 10.3-inch E Ink screen—it's great for reading.
Granted, $499 is still pricey compared to tablets but it's one of the cheapest options for a large-screen E Ink ereader. Check out my Onyx Boox Note Review for a closer look.
The Boyue Likebook Mimas might be able to give it a run for the money with the addition of a frontlight, but it hasn't been released yet and Onyx's software is a lot more advanced regardless, especially when it comes to reading PDFs. But if Boyue prices it right it might be able to surpass the Note in terms of being the best value. It'll be interesting to see how the two stack up.