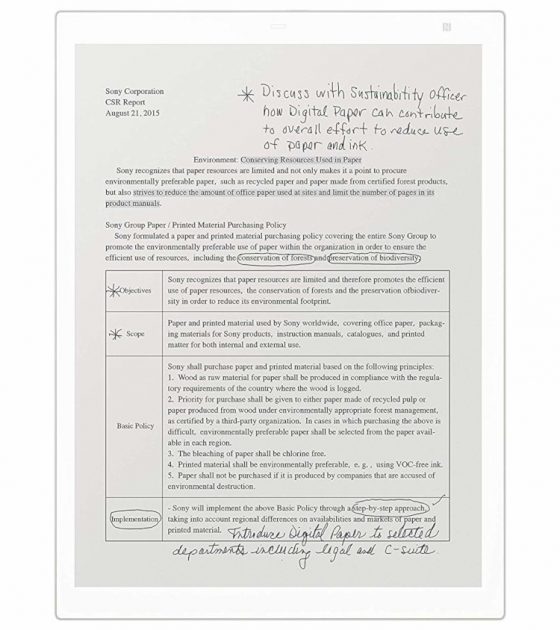 Amazon has started accepting pre-orders for a white version of the Sony DPT-RP1, Sony's specialized digital paper PDF ereader with a 13.3-inch E Ink screen.
It sells for the same $699 as the black version and it's expected to get released on January 13th so it should be available next week.
From a hardware and software standpoint the white version, model DPT-RP1/W, appears to be exactly the same as the black version, the DPT-RP1/B.
They used to only sell the white version in Japan and the black version in the US, so now customers have the option to choose whichever color they want.
So far there is no white option for the smaller DPT-CP1, however.
There's also a listing for the white DPT-RP1 at B&H but their estimated arrival date is February 6th.
If you want to know more about Sony's digital paper PDF ereaders check this Sony DPT-RP1 review, although you're probably better off watching the video review for the 10.3-inch Sony DPT-CP1 because it shows the newer features they added to the software after the RP1 was first released.