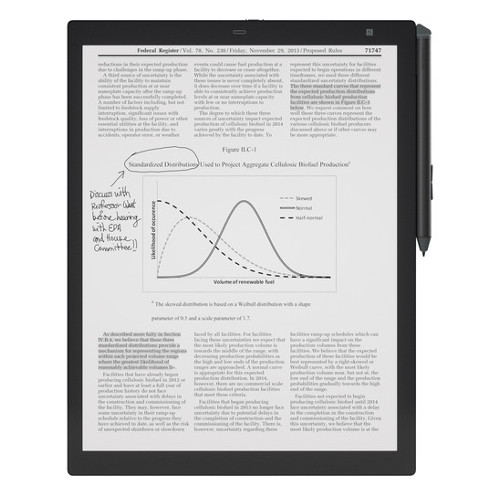 For the past several years ebook readers have leaned in the direction of being more like phones and tablets with glass screens and metal backs.
There was a time when companies aimed to make ebook readers more book-like. Now with every year that passes it seems that most ereaders are going in the opposite direction.
They no longer seem to care about making screens as clear and easy to read as possible.
For instance, the new Kindle Paperwhite has a plastic layer over the front of the screen that's more reflective and finger print prone than previous Kindles.
The Kindle Oasis has a glass screen and a metal back. It looks nice but it's cold and slick and feels nothing like a book.
Ever since reviewing the Sony DPT-RP1 in 2017, I've hoped that other companies would copy the look and feel of it but at a smaller scale for ebook readers. Sony is the only company that's still trying to make their devices replicate paper.
Sony's Digital Paper devices don't feel like a tablet or a typical ebook reader. They are surprisingly thin and light and both the front and back is covered with a texture that feels like paper, and when you write on the screen it has a scratchy feel like a pencil on paper.
Too bad Sony doesn't make dedicated ebook readers anymore because they seem to be the only company that gets it. Reading devices should be made to replicate books and paper, not tablets and phones.