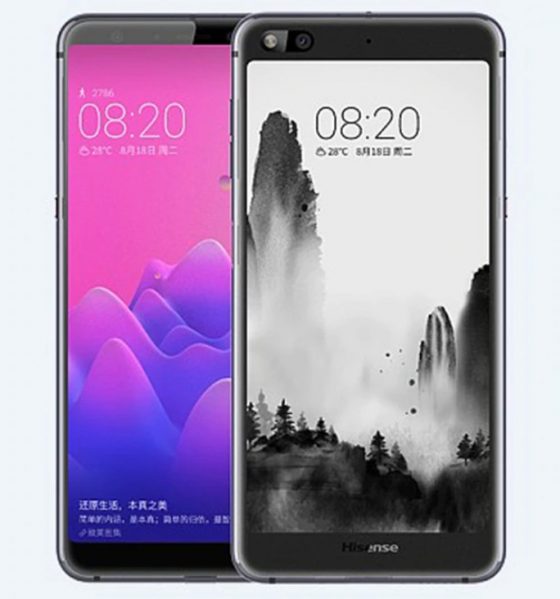 Hisense released their 3rd dual screen Android smartphone with an E Ink screen last fall and it looks like it's possibly the best E Ink phone yet.
Unfortunately it's not sold in the United States and appears to only be available in China from websites most people have never heard of before, but as far E Ink phones go it looks a good option.
On the front it has a 6-inch AMOLED display and on the back is has a 5.6-inch E Ink Carta screen.
The E Ink screen has a resolution of 1440 x 720 pixels, which equates to 287 ppi (the front screen has 402).
The E Ink side even has a frontlight so you can read at night. The second video below is in Chinese but it shows the frontlight at the 21:35 mark.
The E Ink screen can be used with the full interface, unlike some that only support a few features on the E Ink side.
The phone has decent specs too, including an octa-core processor with 6GB of RAM and the option for 64GB or 128GB of storage space, with a microSD card slot for further expansion. It has a 16MP front camera and a 12MP rear camera with flash.
The Hisense A6 looks like it's the best option yet for having a small E Ink screen attached to the back of your phone for reading on the go. I want one! Too bad they aren't sold in the US…
Hisense A6 Dual Screen Smartphone
Hisense A6 Review