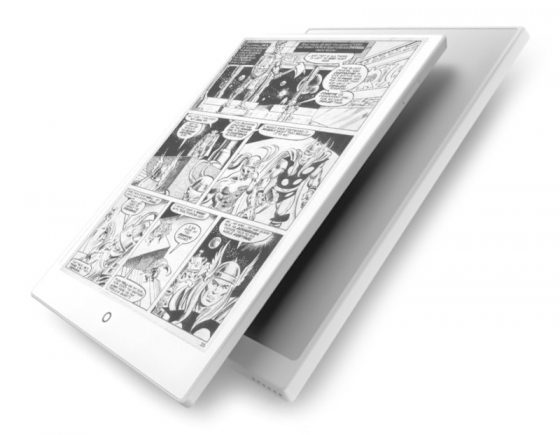 Lately it seems like several companies are trying to replicate the success of the Remarkable paper tablet that was released in 2017.
The Eewrite E-Pad is the latest 10.3-inch E Ink device that claims to double as a digital reading device and notepad, and it's the first to support 4G and come with a SIM card slot.
The E-Pad is going to be another crowdfunded device that's expected to turn up on Kickstarter on March 26th.
The early bird pre-order price is going to start at $399, which should draw some interest, but the regular price is a whopping $699.
That's $100 more than the Remarkable and Sony DPT-CP1, and $200 more than the 10.3-inch Onyx Boox Note.
The E-Pad does have some unique features, but you have to question the purpose of having a 10-core processor and 4G LTE on an E Ink tablet.
It runs an undisclosed version of Android, and supposedly comes with Google Play access. They claim it can be used to play videos, which isn't unusual on an E Ink device but it's odd to advertise.
Other specs include 2GB of RAM, 32GB of storage space, plus there's a memory card slot for expansion. It has a capacitive touchscreen and a Wacom stylus for writing notes. It also has Bluetooth, GPS, and Wi-Fi.
It'll be interesting to see how this device turns out. The website doesn't give many details and the images are clearly not real. Hopefully they'll post video evidence of it doing all the things they claim it can do when the crowdfunding campaign launches later this month.
via: Liliputing