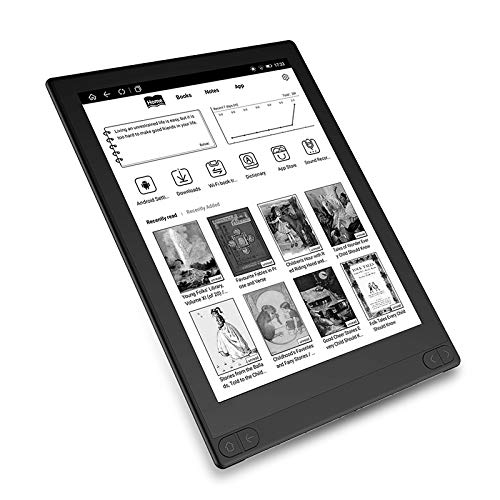 Boyue has released a new software update that adds handwriting recognition and split-screen modes, among other new features, to the Likebook Mimas and (probably) the Likebook Muses.
There's an update for the Likebook Mars as well, but since it doesn't have a Wacom touchscreen obviously it won't get the writing-related features.
To update the software go to User Settings > System Updates > Update via Wi-Fi.
The new update version is BYRead-V1.1.0 -2019060320.
I briefly tried the new AI feature on the Likebook Mimas to convert handwritten notes to typed text but it seems pretty buggy.
It repeatedly got hung up on a "loading" screen using different notes. Sometimes going back and trying again would fix it and other times it just never loads. The actual conversion is pretty sketchy as well. At one point during a test the conversion added Chinese characters to an English sentence.
I also tried the new sidenote feature with PDFs and it seems to work pretty well (it's just like Onyx's sidenote feature) but the only problem is using the page buttons turns both the note page and the PDF page.
Here's the list of changes from the release notes on the Likebook Mimas.
Release Notes:

Add horizontal screen double-page reading mode;
Add new notes to support the export of local, two-dimensional code sharing and uploading a cloud note;
Added support for bookshelf to display title/file name;
Add personal space hiding function;
Added split screen handwriting function;
The new handwriting input method function;
Add notebook AI recognition function;
Add notebook note search function;
Optimize the bookshelf book deletion prompts;
Fix known issues.