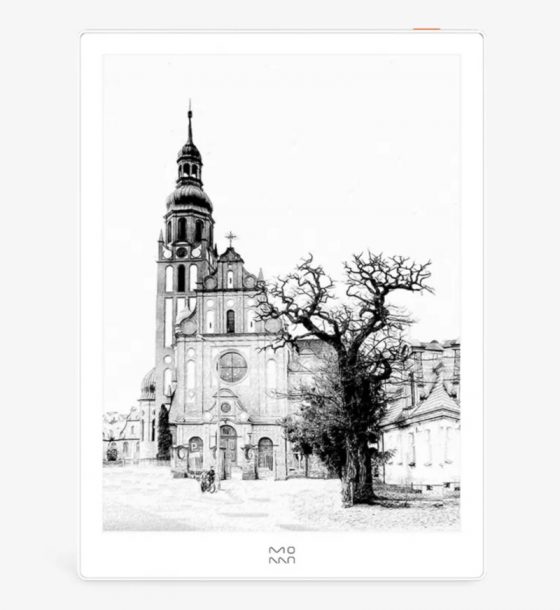 A new 10.3-inch ereader and Wacom notepad recently turned on Banggood called the Xiaomi Moaan W7. It's been garnering some interest and some folks have been asking about it so let's take a closer look.
I think one of the reasons there's some buzz surrounding the Xiaomi Moaan W7 is because the price is currently listed at $379.98 plus shipping, making it the least expensive 10.3-inch ereader on the market by a fair margin (the Onyx Note is $449 and the frontlit Likebook Mimas is $479).
But one thing to note is the fact the Moaan W7 isn't actually available to purchase yet, not even as a pre-order, and Banggood's early prices sometimes change so the actual price remains to be seen.
Another thing is there's no information on what languages are supported. Chinese is clearly the default language based on the pictures but other than that who knows.
The device runs Android 8.1 but there's no mention about Google Play support.
It has a Wacom touchscreen for notes and drawings, along with a capacitive touchscreen for finger touch. It doesn't have a frontlight, though.
Other specs included 32GB of storage space, 2GB of RAM, Bluetooth 4.2, Wi-Fi, USB-C. It weighs 365 grams and has a 3800mAh battery.
It looks interesting and the price is great if it really is only $379, but the software is the big question—most new Android ereaders fail miserably in this regard. If nothing else maybe it'll get some of the other companies to start lowering the prices of their 10.3-inch devices. The days of $599 needs to end.