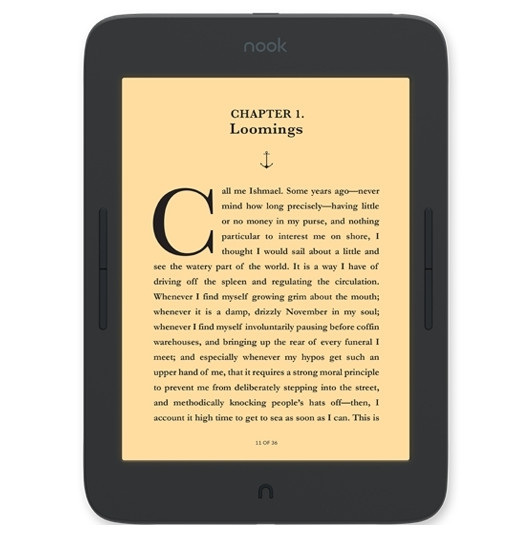 One of the biggest complaints about the Nook Glowlight 3 is the fact that it's buggy with sideloaded content. Files get easily corrupted, ebooks disappear. Frankly it's a mess.
Unfortunately the new 7.8-inch Nook Glowlight Plus suffers from the exact same problem.
I've been trying to sideload ebooks onto it and it's turned into a major headache.
I've heard some people say that you have to wait for awhile after adding ebooks to a Nook for it to process them, but the device gives no indication of this.
Perhaps if you're only transferring a few ebooks you might not encounter the issue, but when transferring a few dozen or more ebooks then it becomes a big problem.
I recently plugged the Nook Glowlight Plus into my computer and tried to transfer a few dozen ebooks to it, and after the files were finished copying over to the Nook, I properly ejected it. But not a single ebook appears on the Nook, and now my computer doesn't properly recognize the Nook so I cannot transfer any files at all now.
This isn't anything new. People have been having issues like this ever since the Nook Glowlight 3 was released in November 2017.
With the problem persisting for so long and B&N never fixing it, it makes you wonder if the poor support for non-Nook ebooks is intentional.
Either way if you're thinking about getting a Nook to use with non-Nook books you should probably reconsider. Maybe there's some magic formula to get sideloaded books to show up and work properly on a Nook on a consistent basis, but at this point it's more likely your sideloaded ebooks will end up corrupted or they'll disappear entirely.