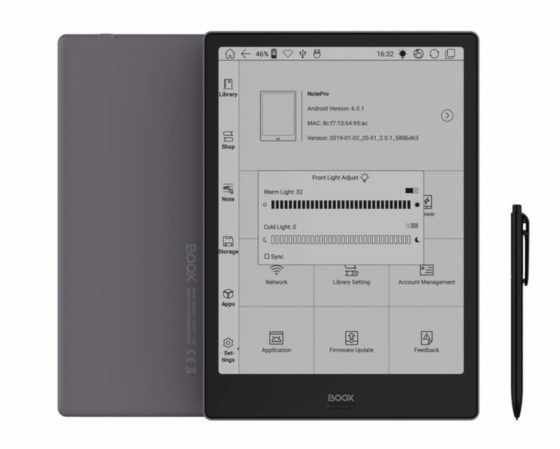 Onyx has posted an article on their website that describes four different ways to input text on Boox ereaders.
Two of the options are no surprise—using a Bluetooth keyboard and the new handwriting recognition feature that converts your handwritten notes to typed text—but the other two options I was unaware of—using a Bluetooth OCR scanner and using speech recognition.
Onyx's ereaders have so many features it's easy to miss some of them.
I just tried the speech recognition feature on the Onyx Note Pro and it does indeed work, although it didn't properly recognize some words.
The speech recognition feature is available on Onyx's models that have a microphone, which leaves out the Nova Pro.
To convert audio to text, you have to switch from the default keyboard to the Onyx keyboard from the language section in settings. The audio conversion feature also requires a Wi-Fi connection to work.
To activate the speech recognition feature, hold down on the space bar. From the next window you can hit the settings button to change the settings, including the language (by default it was set to Chinese when I first tried it).
Being able to convert audio to typed text on the fly isn't anything new for tablets and phones, but it's something you just don't see on an E Ink ereader. It's a feature that can be useful on a notetaking device, though.
Now Onyx just needs to finally release the new software update so people can actually use this feature. They said the 2.1.2 update is supposed to come out in early June, but that still hasn't happened yet.