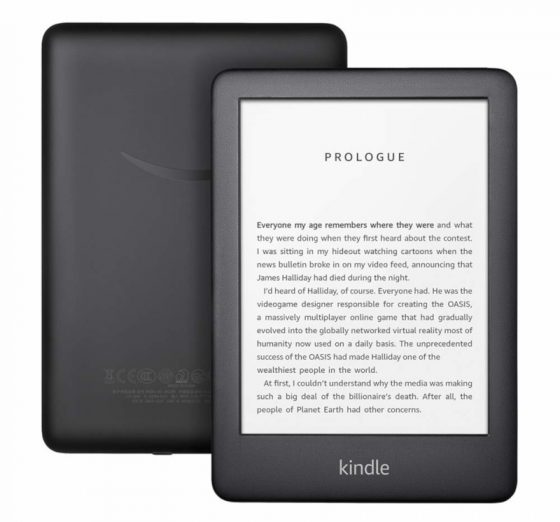 Since Amazon never releases any Kindle sales figures, it's impossible to tell how well one particular model is selling compared to another model, especially when it comes to previous generation Kindles.
Amazon says the Kindle Paperwhite is their best-selling Kindle, and that's not hard to figure out since it sits atop the Kindle best seller list 99% of the time.
When Amazon released the new Kindle for 2019 with a frontlight, it made you wonder if the more economical option would overcome the Paperwhite as the more popular model.
But so far Amazon hasn't been discounting the 2019 Kindle by as much as the Paperwhite when they put them on sale, so they make it hard not to choose the upgraded model for a little more.
One thing that is clear at this point is the 2019 Kindle is more popular with customers than the previous entry-level Kindle. The funny thing is there's very little difference between them. The main thing is the new Kindle has a frontlight.
It appears that simply adding a frontlight has a boosted the entry-level Kindle's customer review rating by half a star. That may not sound like much but it's fairly significant. Other Kindles haven't seen such a big variation between generations.
The 2019 Kindle with a frontlight currently has a 4.2-star rating at Amazon and the previous generation Kindle with 99% of the same features minus a frontlight has a 3.7-star rating.
Adding a frontlight to the entry-level Kindle appears to have been a smart move. It makes you wonder what new feature they could add to the next new Kindle to account for such a noticeable jump in overall ratings.