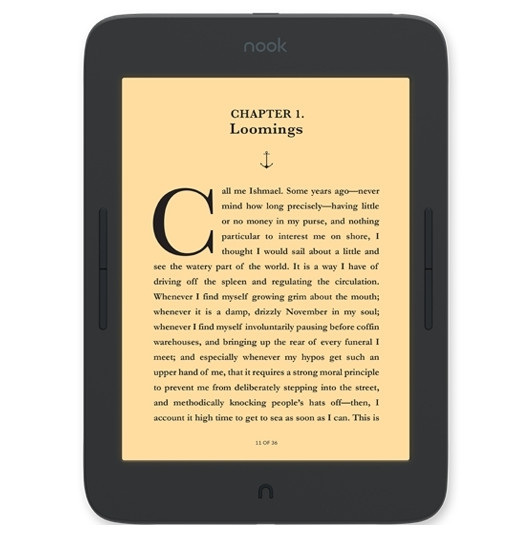 Barnes and Noble released the 7.8-inch Nook Glowlight Plus last month in stores on Memorial Day, and then two days later they started taking orders online.
But the new Nook was only available online for like a day or two before it sold out, and it has remained unavailable for the past four weeks online.
Since then B&N has only been selling them in retail stores, and not all retail stores had any in stock.
Now, a full month later, the Nook Glowlight Plus is finally available to purchase online again.
It has a retail price of $199 with free shipping, plus B&N members get 10% off.
The new Nook has a 7.8-inch 300 ppi E Ink screen, making it the largest E Ink Nook yet. It also has a frontlight with color temperature adjustment. It comes with 8GB of storage space (6.4 usable) and it's waterproof.
Check my Nook review for more details and to see a video review of it in action.