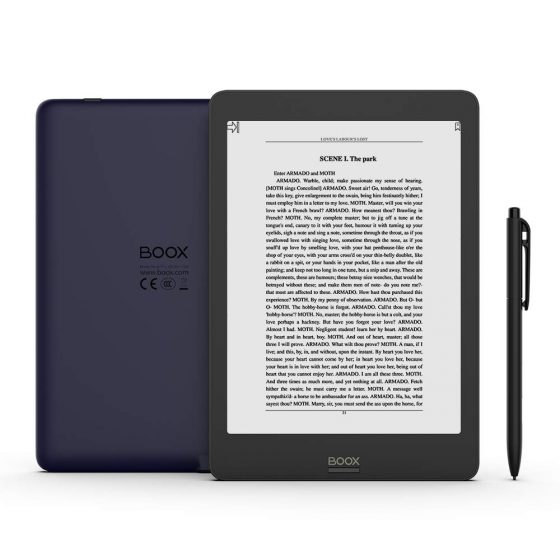 Here's a list of the top ebook readers available right now with 7.8-inch and 8-inch E Ink screens.
The Kobo Aura One was the first ebook reader to come with a 7.8-inch E Ink screen, and now there are several options in the 7.8-inch screen size category.
When it comes to dedicated reading devices, ~8″ screens are considered a medium size.
The most common screen size for ereaders is 6-inches, like most Kindles have, and recently several larger models have started to become available with 10.3-inch and 13.3-inch screens.
I'll put together lists for other sizes soon. For now lets start with the best medium-sized ereaders available halfway through 2019. All of these have 300 ppi E Ink screens.
Update
Onyx Nova2 – Best Overall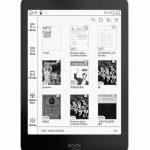 The Onyx Nova2 is the most expensive option of this list, but it's also the most versatile, as it comes with a Wacom touchscreen and stylus for writing notes on the screen.
It has all the latest features, like a color-adjusting frontlight, handwriting conversion, Bluetooth, audio support, Google Play access, PDF support is solid, and the Kindle app even works fairly well. It also has 32GB of storage space, 3GB of RAM, USB-C, and an 8-core processor.
See the Onyx Nova2 review for more details.
(Onyx replaced the Nova Pro with the Nova2 so this post was updated for the newer model).
Kobo Forma – Best Pure Reading Model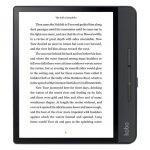 The Kobo Forma is the best pure reading device in the 8-inch category. It's surprisingly lightweight and comfortable to hold, it has a color-adjusting frontlight, and Kobo's software offers lots of layout options and Overdrive support is built-in to easily download library ebooks.
The Kobo Forma is the only model on this list with an 8-inch screen. It's also the only medium-size model to have a flexible E Ink screen that is lighter and more durable than the glass-backed 7.8-inch screens. The Forma is available with 8GB or 32GB of storage space.
See the Kobo Forma review for a closer look.
Likebook Mars – Cheaper Android Model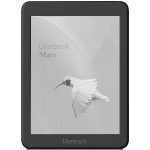 If you don't want the writing features on the Nova Pro, the Likebook Mars is a good less expensive option with a similar feature-set and open Android OS.
Unlike most other models it adds a memory card slot. The Kobo Forma's software is better from a reading perspective, but the Likebook software is more advanced with being able to install apps, so it depends on what features are most important to you.
See the Likebook Mars review for more information.
Nook Glowlight Plus – Cheapest Model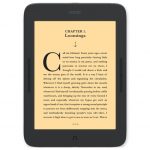 The new 7.8-inch Nook Glowlight Plus has some good qualities. It's waterproof, it has a dual color frontlight, along with page buttons, and a nice 7.8″ E Ink screen.
The software can be unpredictable with sideloaded content, and it's larger and heavier than similar devices, but at $199 it's considerably less expensive than some of the other models on this list.
See the Nook Glowlight Plus review for more details.
Other Options
The Likebook Muses is similar to the Nova Pro but the software isn't as polished so you're better off paying a little more for the Nova, but the Muses has a really nice 7.8-inch E Ink screen and it's more advanced than a typical ereader.
The Kobo Aura One was a nice device for its time and it still is since the technology evolves so slowly. However, the Kobo Forma took its place so Kobo is no longer making it anymore. But they still sell the Limited Edition model with 32GB of storage space on the Kobo website.
The Inkbook Explore is another 7.8-inch model with an Android OS. It recently became unavailable but it might come back in stock again. The software is pretty limited, however, and there are better options in the same price range.