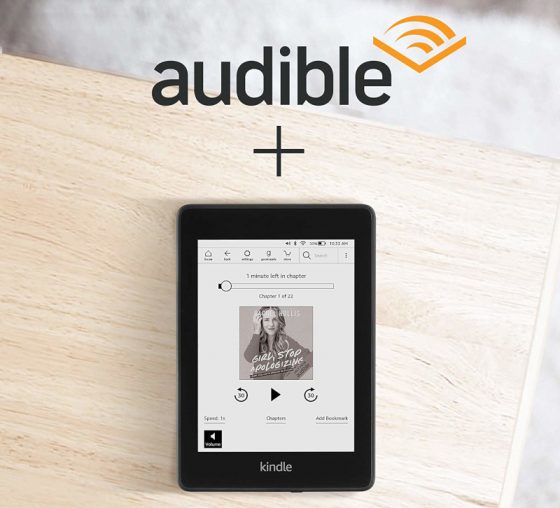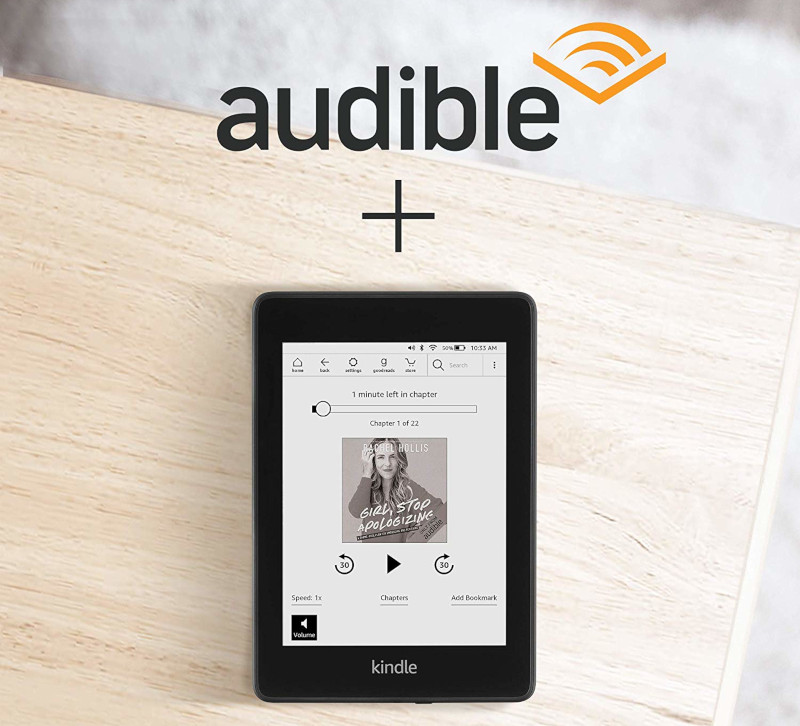 I can't understand the heavy marketing push for audiobooks on Kindles. Now Amazon has started selling Kindle Audible bundles where you can get a free Audible trial with the purchase of a Kindle—the same exact Audible trial anybody can get without buying a Kindle.
Obviously audiobooks are another revenue stream that Amazon wants consumers to participate in, but realistically how many people are interested in using Kindles as audiobook players?
Frankly, Kindles aren't a good option for playing audio.
Kindles don't have large enough batteries to be good portable audio players, and unless you upgrade to the more expensive 32GB models, you'll barely have enough storage space for a handful of full-length audiobooks anyway.
Plus Amazon makes it so you can't even read on a Kindle while an audiobook is playing, which seems like a wasted opportunity when learning new languages.
You can pay up to $369 for the new Kindle Oasis with 4G LTE, and the battery will only last 8 hours tops for listening to audiobooks from a full charge. Or you can get a $49 Fire tablet with enough battery life to last over 24 hours for streaming audio.
Fire tablets support Immersion Reading as well, which lets you read along with highlighted text as the narrator reads aloud, and they also support text-to-speech, which Kindles do not.
There's no advantage to having a Kindle in this scenario. Kindles are for reading. Just about anything else is going to be better for playing audio.
Amazon acts like Audible support is the greatest feature they've ever added to Kindles, like switching between reading and listening is something everybody does. It's almost like Amazon is trying to tell people how to use Kindles instead of listening to how people want to use Kindles.
Amazon doesn't even bother to mention key reading features on the product page for the new Kindle, like supporting library ebooks from public libraries, but they're sure to mention audiobook support half a dozen times. Meanwhile on the product page for the new Fire 7 tablet the word audiobook isn't mentioned a single time.