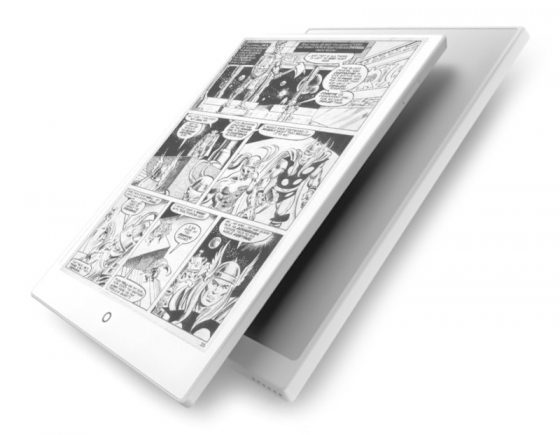 Last year E Ink revealed to investors that they expected the market for ereader displays to be down through 2018, and that proved to be true, but they expected things to improve in 2019.
In fact here's the quote from last year:
"We still believe e-readers are a business with consistent growth. This year is an exception. Next year, the e-reader market will resume high-speed growth as experienced over the past few years."
However, a new report at Taipei Times shows that the ereader market is still down in 2019.
As a result, E Ink has lowered their yearly revenue forecast by 10%.
Some of the decline is being blamed on the trade dispute with China, but the effects of that would be minimal at this point considering the fact that consumer prices of ebook reader and E Ink notebooks haven't increased and the usual sales are still going on across different brands.
About 70% of E Ink's revenue comes from displays for dedicated ebook readers and E Ink notebooks (devices like the Sony DPT-RP1, Remarkable, and Onyx Note Pro). Demand for E Ink's electronic shelf labels continues to grow in 2019, but the ereader market is still down.
Here's what E Ink's president told investors during a recent teleconference:
"Demand for e-readers and e-notes fell short of our expectations. We have cut the prices of our products to cope with the situation, which would reduce our revenue generated from consumer electronics."
via: Taipei Times