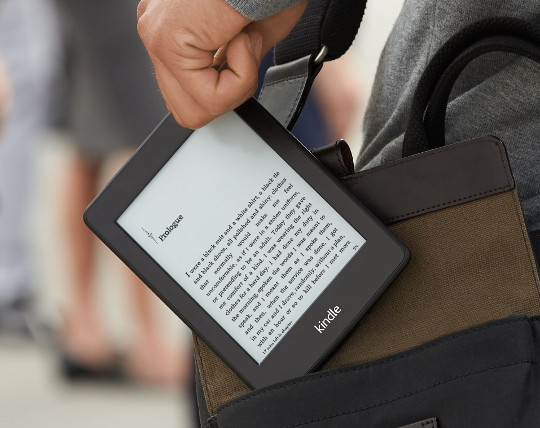 This feels a lot like déjà vu but there are bunch of deals on previous generation Kindle ebook readers and Fire tablets at Woot once again.
They don't have a dedicated Kindle/Amazon devices section so everything gets throw together in the tablets section at Woot.
They have the 1st generation Kindle Paperwhite for $25, $30 with 3G wireless.
They also have the 2nd generation Kindle Paperwhite available for $44.99. It's the last model to support Kindle apps and games if you miss being able to play word games on your Kindle.
There's an older 8th gen entry-level Kindle available as well, but it's a scratch and dent listing and it doesn't have a light so you'd be much better off getting a Paperwhite instead.
The Kindle Voyage is available again too, but the price is higher than last time. $99 still isn't bad for a refurbished Voyage, especially when Amazon is currently selling them for $139 refurbished. But Amazon's version comes with a full 1-year warranty just like a new Kindle instead of Woot's 90-day warranty.
Woot has several older Fire tablets as well. The 2015 7-inch Fire tablet can be had for as low as $15.99, but it's a scratch and dent version. You'd probably be better off spending $2 more for the non-scratched one.
Stepping up to the next deal, the 2017 7-inch Fire tablet with 16GB of storage space is $24.99.
They have 3 different generations of Fire HD 8 tablets too. They're faster and have better screens than the 7-inch model. The 2016 version starts at just $21.99, and the 2018 Fire HD 8 can be had for $34.99.
Woot also has the Fire HD 10 available for $89 refurbished.