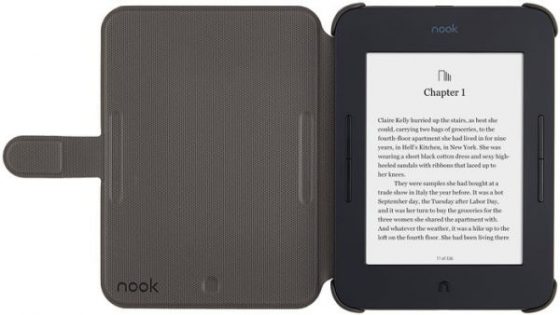 Last week Barnes and Noble had the 6-inch Nook Glowlight 3 on sale for $95.99, and now this week they've got a bunch of covers and cases on sale for the Nook Glowlight 3.
The deal takes 50%-63% off covers for the Nook Glowlight 3.
In fact every cover than Barnes and Noble sells for the Glowlight 3 is being sold for $9.99, at least all the ones that are in stock.
Most of the covers sell for $19.95 and $26.95 regularly.
Unfortunately none of the covers for the new larger 7.8-inch Glowlight Plus are on sale—they're all priced at a generous $39.95.
With the recent sales on the Glowlight 3 and what appears to be a clearance sale on covers for the Glowlight 3, it makes you wonder if Barnes and Noble is going to release a new 6-inch model soon.
They do have a steady history of releasing a new Nook every 2 years, and the Glowlight 3 was released in November 2017, so that's a possibility. Of course they already released the 7.8-inch Glowlight Plus this year, but perhaps there's a new 6-inch model in the works too. Now that B&N is under new ownership, who knows what they plan on doing with Nooks. Maybe they're going to phase them out.