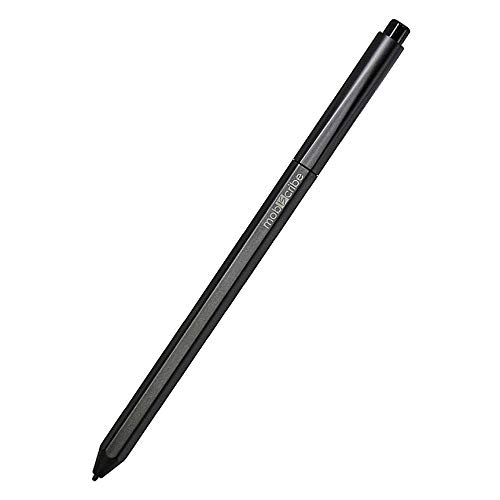 I've just come across the least expensive Wacom stylus I've ever seen that's compatible with many of the E Ink notepads out there.
At $24.99 with free shipping, this MobiScribe Wacom Stylus costs less than half the price of some similar styluses on the market. Even replacement styluses that you can order from China on eBay cost $35.
The stylus is designed for the 6.8-inch E Ink MobiScribe notebook that was released earlier this year, but it would work with any of the other Wacom-based E Ink notepads, including those from Onyx and Likebook.
One thing to note about this particular stylus is the description says it has a fine tip so the tip might be a bit smaller than the regular stylus tips that came with your device.
But for only $25 it could make a good backup or replacement, and the fine tip probably has some advantages for certain things.
If can be hard finding backup stylus pens that don't cost a fortune, and it can be tricky to figure out what's compatible and what's not.
Some of the compatible styluses cost a fortune, like the new Remarkable stylus that sells for $99. Even the regular white one is $59.
Onyx sells replacement styluses on Amazon, but they're currently out of the common black one that comes with most of their devices (I think it usually sells for around $45), and they're selling the white stylus for the Max3 for $50.99.
I don't own this particular MobiScribe stylus so I don't know how it performs, but people are often asking about compatible styluses with Wacom-equipped ereaders and this is one of them.