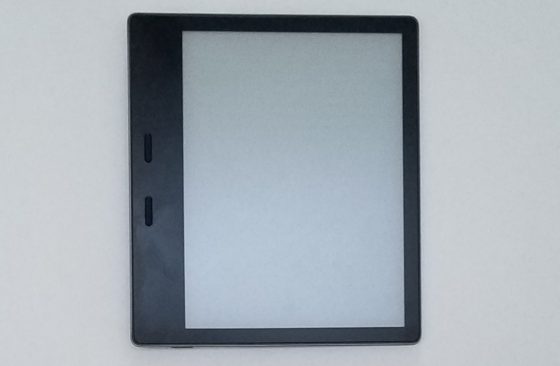 If you have a Kindle with Special Offers, then you're forced to view an annoying advertisement (that's usually completely unrelated to your reading preferences) on the lockscreen every single time you turn your Kindle on and off or happen to glance at the screen while it's turned off.
To me this is simply unacceptable. I don't know how anyone can put up with the constant shameless advertising if you're using the device on a frequent basis.
Even more annoying is how they force you to swipe the screen to turn the device on, which is only required on ad-supported Kindles to force you to look at the ad before being allowed to go back to your book.
Normally Amazon charges $20 to remove the ads (in fact removing them is as simple as going to the Manage Your Devices page at Amazon and clicking a few buttons), but if you are really stingy and don't want to pay extra there are a couple of ways to avoid ever seeing screensaver ads on a Kindle, and it doesn't cost a dime extra or require any complicated hacking.
Unfortunately there's no cheat code to get rid of the banner at the bottom of the homescreen on Special Offers Kindles, aside from paying the extra $20, but it's entirely possible to never view the lockscreen ad if you really don't want to.
I posted about this first trick way back in 2011 and it still works to this day. With this option you can view a blank screen instead of a screensaver advertisement.
No Lockscreen Ads
You can avoid seeing the lockscreen ad on Kindles by holding the power button down for about 10 seconds and choosing Screen Off.
The only downside is the extra time required to hold down the power button. On the plus side no ad appears on the sleep screen and when you turn the Kindle back on it returns right back to reading without having to swipe the screen.
Disable Sleep Screen
Another little-known trick is to disable sleep mode on your Kindle.
Just type ~ds into the Kindle's search bar and hit enter. Now the screen won't turn off even when you hit the power button (you have to hold the power button for 10 seconds to restart the Kindle to get sleep mode back).
Obviously this option can drain extra battery power if the frontlight and Wi-Fi are left on, but it can be a useful option nonetheless depending on your reading style.