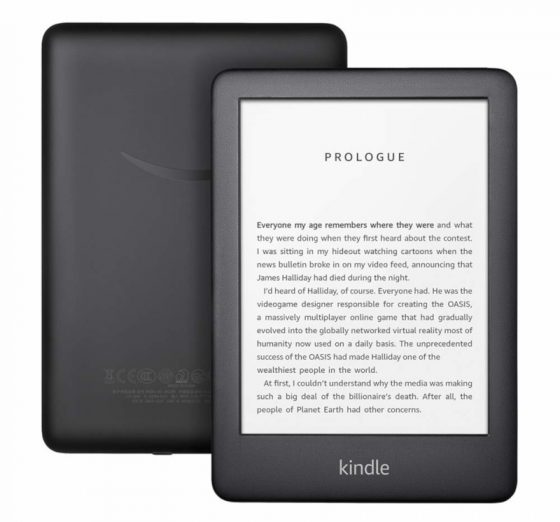 I recently noticed that the estimated charge times that Amazon lists for Kindles doesn't seem very accurate. I've noticed how the Kindle Oasis charges a lot faster than other devices and I was wondering why Amazon doesn't advertise this fact.
I did some charging tests of my own on all three of the latest Kindles to confirm the inaccuracy and the results were surprising.
On the description page for the Kindle Oasis it says this:
Fully charges in approximately 3 hours from a 5W power adapter or computer via USB cable.
On the description page for the entry-level Kindle is says the same thing except it's 4 hours instead of 3 hours.
The Kindle Paperwhite 4 has a slightly different description:
Fully charges in approximately 4 hours from a computer via USB cable or fully charges in less than 3 hours with a 5W USB power adapter.
I can't ever remember it taking 4 hours to charge a Kindle, and it certainly doesn't take anywhere close to 3 hours to charge the Kindle Oasis, so I did some tests and these were my results.
To charge these Kindles I used Amazon's 5w power adapter (I did a second test with their 9w adapter just to see if there was any difference but there was not).
I did these charge tests twice for each model and both times the end results were nearly identical.
Kindle Charge Times
It should be noted that I charged these Kindles as soon as the battery warning popup displayed, which happens when the battery meter hits 10%. It's not good to completely deplete the battery between every charge so it doesn't make sense to measure average charge times from 0%.
Kindle Oasis 4 – 65 minutes
Kindle Paperwhite 4 – 2 hours 10 minutes
Kindle – 2 hours 50 minutes
When is a Kindle Fully Charged?
Knowing when a Kindle is "fully charged" is a bit trickier than I thought when I started this test. I always figured a Kindle was fully charged when the light next to the USB port turned green, but it turns out it will still charge for a long and seemingly variable time after the light comes on, which happens when the battery meter hits 94%.
On the second test with the Kindle Oasis it stopped charging at 97%. I left it plugged in for an hour longer but it would not go above that number so I stopped count when it hit 97%.
When charging the Kindle Paperwhite the second time, I considered it fully charged when the battery meter hit 100%, but I noticed that the charging icon remained active for another 15+ minutes so it's hard-telling what that's supposed to mean.
It takes Kindles considerably longer to charge the last 10% or so than it does to do a quick charge. The Kindle Oasis hit 75% after just 30 minutes on the charger. The Kindle Paperwhite hit 90% after 90 minutes, but then it took another 40 minutes to charge the remaining 10%. The entry-level Kindle was similarly at about 87% after 2 hours.