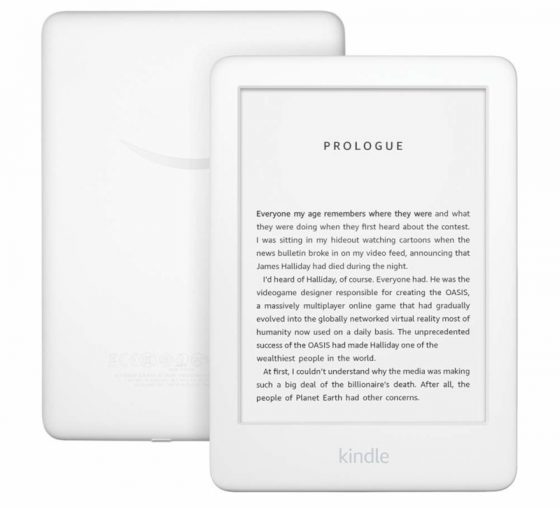 One of the strange things about Kindles is Amazon has always referred to the web browser as "experimental".
In fact the Kindle's web browser has been experimental for over 10 years now. At this point it's safe to assume it's never going to move past the experimental stage, but why don't they ever improve it?
Whenever I used to try to use the Kindle's web browser for anything it would lock up or crash half the time.
Some folks used to say they could use the web browser to checkout ebooks from their library, but I could never get it past the library login page without crashing.
Over the years we've been conditioned to expect web browsers to suck on E Ink devices, in part because of the Kindle's experimental web browser an other crummy E Ink browsers, but that doesn't necessarily have to be the case in 2020.
The truth is E Ink web browsers could be a lot more useful than they currently are; the technology has improved over the years. Refresh rates are faster and smoother than they used to be.
The web browser on Onyx's ereaders is actually pretty usable. It automatically optimizes the text for E Ink, scrolling is smooth and it will refresh after scrolling. There's a full screen mode and on-screen buttons for navigating as well.
It works much better than the Kindle's web browser ever has. You're not going to use it for watching videos or anything like that, but when it comes to reading articles it works pretty well.
The Kindle's web browser could be a lot better. After all, the majority of the web still consists of text, and Kindles are supposed to be best for reading so why can't reading web articles be included?
At the very least why isn't there a send-to-Kindle option from the Kindle's web browser? You could just hit a button and have the web page sent to the Kindle as a nicely-formatted ebook. They already have this feature for other web browsers and apps so why can't the Kindle do it itself?