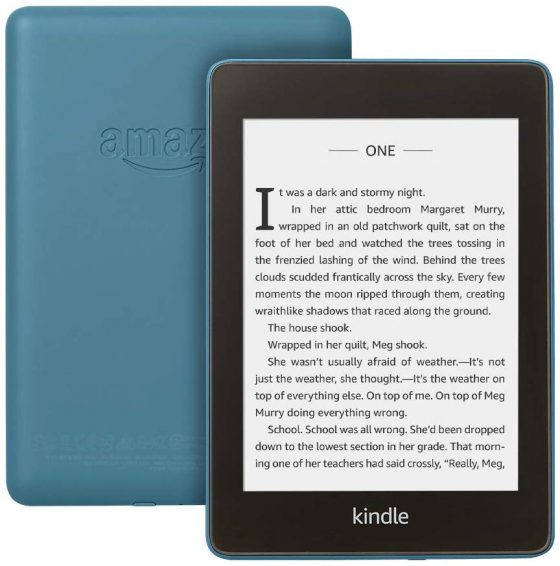 Amazon has unleashed a new firmware update for Kindles that at this point does basically nothing, but some big changes could be coming soon.
The new 5.12.4 software update for February 2020 is going to lay the groundwork for a redesigned font and reading settings menu.
Presently the update doesn't change the Aa menu, but the changelog says not to expect to see any changes for a couple of weeks.
Here's the quote verbatim from the release notes for the 5.12.4 update:
Here's what's new:

Aa Menu: Over the next couple of weeks, you will see an updated Aa menu that makes it easier to access all font, layout and reading options without leaving your book.

Performance improvements, bug fixes, and other general enhancements.
This is another one of those features that will be activated remotely at a future date (they've been doing that more often lately).
But the big news is hidden in the code for the new update.
Once again jhowell from over at MobileRead has pointed out some interesting findings in the new software. It looks like Kindles may finally be getting the option to set book cover images on the sleepscreen, but at this point we still don't know if or when the feature will be implemented.
The 5.12.4 update is available for Kindles dating back to the Kindle Voyage from 2014, but once again the Kindle Paperwhite 2 and 7th gen Kindle are still showing the older 5.12.2 software. It looks like the Kindle team is drawing a line on which models will be getting new feature updates moving forward.
The Kids Kindle firmware has been bumped up to 5.13.0.9 from 5.13.0.5, but no update file is available to download for it—the Kids Kindle can only be updated automatically via WiFi.
Like usual, your Kindle will install the new software automatically over WiFi at some point in the coming days or weeks. Or you can install the update now manually.
You can find the download file for each specific Kindle model from Amazon's Kindle Software Updates page.