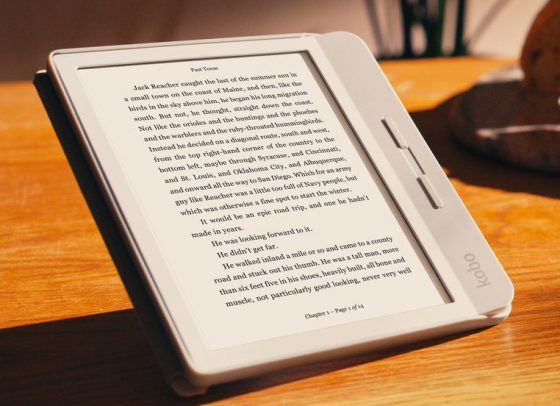 There a few questions that get asked over and over again whenever a new ebook reader gets released.
Some questions make me cringe whenever I see them. If one ereader does something different then the same question will come up with every new model released after that.
All questions are valid but once you've seen the same questions asked fifty times it gets tiresome so here's a list of answers to some common questions.
1. Can the backlight be turned off completely?
Answer: First off, ebook readers don't have backlights, they have frontlights. And yes, the frontlight can be turned off on all current Kindles and every frontlit ebook reader ever released not called Kindle. The first few frontlit Kindles were the only models where the light was still faintly on at the lowest setting, the Paperwhite 3 being the last.
2. Does the frontlight use PWM?
Answer: Unless it's the Kobo Forma, the answer is always no. The Forma is the only known ereader to ever use PWM for the frontlight, and even then it's supposed to be at a frequency that isn't a problem, but now the question comes up with every new model ever released. Some are complaining Onyx's ereaders use PWM now, but I've seen no evidence of this so I don't know what they're talking about.
3. Does it have blue light?
Answer: Who knows. Frontlight colors vary from one to the next. The bottom line is there is zero evidence to show that ebook reader frontlights have any negative effect on sleeping patterns. Mostly the blue light hysteria has gotten out of hand with no real proof of anything, especially when it comes to dim frontlights.
4. Does it have good battery life?
Answer: Short answer, yes. Long answer, it's complicated. Battery life greatly depends on how you're using a reading device. As noted with the Kindle Oasis battery life test, it can get anywhere from 9 to 40 hours depending on how you use the device. With such a wide variance, how is this an answerable question? The answer can always be both yes and no.
5. Does it have a memory card slot?
Answer: No, most likely not. There are only a few E Ink ebook readers left with memory card slots, the current ones being Likebooks with half-finished, buggy software. Onyx's newer Max3 and Note2 devices can use a memory card adapter if you don't mind a dongle sticking out of the USB port, but otherwise expandable storage has been phased out of most models.