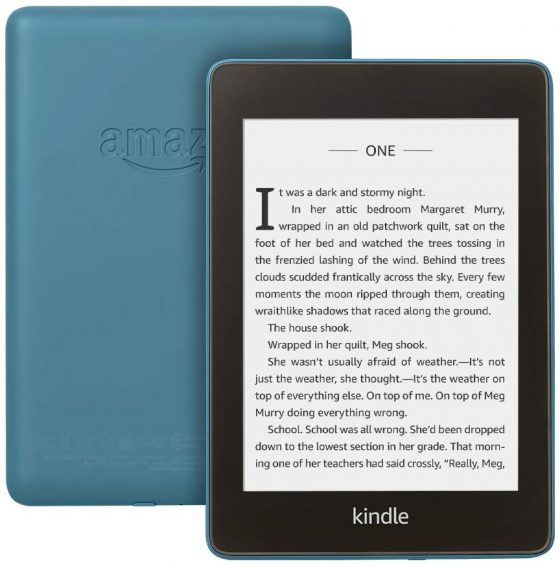 Amazon's Kindle team has started rolling out another new firmware update for Kindles that adds a couple of new features and hopefully fixes some bugs that were introduced with the last update.
The new software version is 5.12.5, and it's available for the Kindle Oasis (all three generations), the current and previous entry-level Kindle, the Kindle Paperwhite 4, and the Kindle Voyage.
Oddly they're still showing older software for the Kindle Paperwhite 3, version 5.12.3, which is especially odd considering it was already updated to 5.12.4 last time and now they've rolled it back to an earlier version.
The Kindle Kids Edition has a different software version, 5.13.0.9, which isn't new.
It's weird how Amazon has started having different software on recent models now—things are starting to get confusing.
The new 5.12.5 update doesn't really change much. They've made it so that you can now start to read an ebook before it finishes downloading, like Kindle apps.
They're also changing the page location dialog to make it easier to navigate between current and recently read pages, but this feature isn't active yet. It's another one of those coming in the "next few weeks" features.
I hope this update fixes the ghosting bug that has afflicted my Kindle Oasis since the last update where the ghosting has become really noticeable, even with full page refresh turned on, to the point I keep having to restart it to get it working normally again.
Here's the changelog:
Version 5.12.5 – April 2020

Here's what's new:

Progressive Download: Once you initiate a book download, you do not need to wait until the complete book is downloaded. We will allow you to open the book as the download is in progress.

Read seamlessly across devices: Over the next few weeks you will see an updated page location dialog that gives you helpful information on your recent location, and makes it easier to navigate between the current and the most recently read page.

Performance improvements, bug fixes, and other general enhancements.
Like usual, you can download the update from Amazon's Kindle Sofware Update page to update manually, or you can wait for it to automatically install over the coming weeks.